Services
Renovation

Denis Savoie is an award winning contractor.
Nothing is too small or too big for Denis. Whether dealing with historical renovation and HARC regulations, simple or high end renovation, Denis will provide you with his experience and local knowledge. His attention to details and drive to achieve only the best possible results, will ensure your total satisfaction.

Construction

To create excellence Denis surrounds himself with top professionals. Whether top craftsman or top subcontractors, Denis has worked with the same professionals  for a very long time; that partnership ensures for consistency, top quality and expertise.
It is not unusual for Denis to have repeat customers, in fact a big majority of his customers contact him with new projects.

Planning

Denis establishes a one on one client relationship. Omnipresent during the entire project, from start to finish, he will be able to guide you every step of the way during the project to ensure 100 % customer satisfaction. Denis is hands on, he is readily available to talk to and you can be sure that you will be able to reach him during the entire project.
Eco-Friendly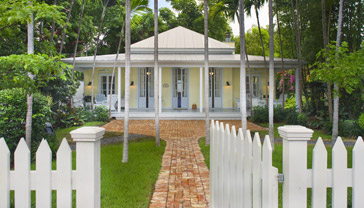 For you and the nature
Denis has a lot of experience with Eco-friendly construction, from foam insulation, to solar panel, rain water collection system and reclaim/recycle material. He keeps himself up to date with the new advances in that field because he firmly believes that in today fragile environment , one should strive to built energy-efficient homes.
Award Winning Builder
Denis has won the Historical Preservation Award multiple times.
Learn more about this honor at www.historicfloridakeys.org.